It was Tom McNair who got the Shutts family started breeding horses...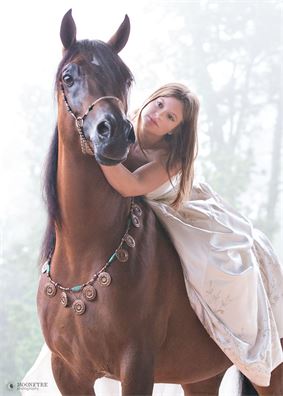 ...and they've carried on in his footsteps, breeding and showing Egyptian Arabian horses and utilizing the bloodlines of Tammen, one of Tom's favorite stallions.  "Tom McNair was a great influence on our family and our farm," says Ken Shutts. "He taught us everything he could about working with Arabians."
LONE STAR FARMS is a real family affair. Ken Shutts still works full time, it's his job to take care of the breeding and business aspects of Lone Star. Karen Shutts manages the day to day farm operation and the hired hands. Kimberly Doherty heads our training program, client services, and marketing aspects of the farm. Michelle Shutts heads up our amateur division while attending Texas A&M Veterinary school.